About Us
We understand that every pet and their family are different and that's why we've expertly developed a broad range of pet bedding, to provide the perfect bedtime tail.
CLICK HERE
Our Pledge
Turning tired into inspired; your pet's sleep is incredibly important to us. We know that when it comes to our pets if they don't sleep, we don't sleep! Our pledge is to help you all sleep happily ever after.
CLICK HERE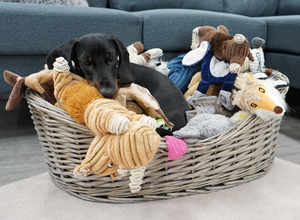 Blog
'Tis the season of giving. So, lets spoil those furmans with an abundance of perfect pet presents. It's Give Away time! What's On Offer? I don't know about you but we...